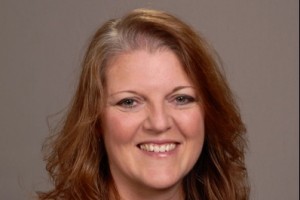 TREASA PLUDE
Preschool Director
Treasa was born in Mt. Vernon, Ohio, attended Liberty University and later met her husband David who moved from New York to Lynchburg. Together they began attending REPC in 1998 where they married in 2000. They have 3 children: Britney (21), Nicolas (16) and Ashley (13) whom they have homeschooled over the years. Treasa is a graduate of Liberty University with a BS in Business Finance. She worked as the Assistant to the Preschool Director from 2004-2008. She loves numbers, children, teaching, cooking and yard work. Treasa is the Financial Secretary for her father's business, teaches Club 56, serves on the REPC Wedding Committee, is the REPC Angel Tree Coordinator, has led women's Bible studies, and co-directed VBS here for 10 years. She is also the treasurer for Community Bible Study, and serves on the board for Alliance Christian Academy. In her spare time she enjoys spending time with family, cooking holiday meals, baking with her husband, watching her girls concerts and plays, her son play soccer, her daughter play volleyball and traveling. "This Preschool is near and dear to my heart! I'm grateful to the Lord for blessing me with this opportunity to serve Him and our community in this new position."
NICOLE FITTS
One and Two Year Old Teacher
Nicole Fitts teaches the one and two-year-old classes. All 3 of her boys have graduated from the Pre-K Class. She has spent time teaching and working with children at summer camps, Vacation Bible School, 5-Day Clubs, and mission trips. Nicole has a degree in biology with a concentration in technical communications from King University and works as a copy editor in her spare time. Nicole grew up in Roanoke and has lived in Lynchburg since marrying her husband, Jared, in 2013. Jared and Nicole have three boys and a dog. In her spare time, Nicole enjoys reading, crafting, painting, playing outside with her kids, and a good cup of coffee. She looks forward to spending time with the One's and Two's and watching them grow and learn throughout the year!
Marisa Briggs
One and Two Year Old Teacher
Marisa Briggs teaches the one and two-year-old classes. One of her sons attended preschool at REPC preschool. She teaches the 2s and 3s class at Community Bible Study in addition to various levels of Sunday School and VBS classes. Marisa has a degree in Chemical Engineering from Villanova University and a degree in Computer Science from Lynchburg College. Marisa has two teenage sons, including one with special needs.
PAIGE DARDEN
Three Year Old Teacher
Paige Darden teaches our three year olds. She has a background in speech and language with a master's degree in Communication Science Disorders. She has many years of experience in working with children here at Rivermont, teaching Sunday School, Bible Clubs, and has been on staff with the preschool since 2012. In her free time, Paige loves tennis and reading. She and Norman have one daughter, Claudia. Paige likes to say that her job as a preschool teacher at Rivermont is the perfect combination of speech therapist and party planner . . . fun with a purpose!
KIMBERLY REYNOLDS
Three Year Old Teacher
Kim Reynolds teaches our three year olds. She has worked at Rivermont for many years now in our nursery programs and in the preschool. She has a degree in studio art from Randolph Macon Woman's College. Kim grew up on a farm in Nelson County and has lived in Lynchburg for over twenty years. In her spare time she enjoys reading, drawing, and crafting. With her art background, she thoroughly enjoys working with her three year olds in their arts and crafts projects!


Nancy Mays
Pre-K Teacher
Nancy Mays teaches our Pre-K class. Nancy graduated from Liberty University. While attending LU, she volunteered for the YWCA after school child care program. Nancy has also worked with MOPS childcare, in-home childcare, vacation Bible schools, and teaching Sunday school. Nancy is married and has four children. Her twin daughters attended Rivermont Preschool and loved it! Some of her hobbies include walking, baking, shopping, reading, and spending time with her family.
STACEY VAN VOORHIS
Pre-K Teacher
Stacey Van Voorhis teaches our Pre-K class. She is a graduate of Covenant College with a degree in Sociology and Art. She has been a stay at home mom for many years. She is active at her church in the nursery. She and her husband, Tim, have four boys and one girl. In her free time she enjoys walking, being creative, being outdoors and spending time with her family. "I love playing with these sweet four-year-olds! They are so precious and it is fun to watch their delight as they discover so many new things about the world!"